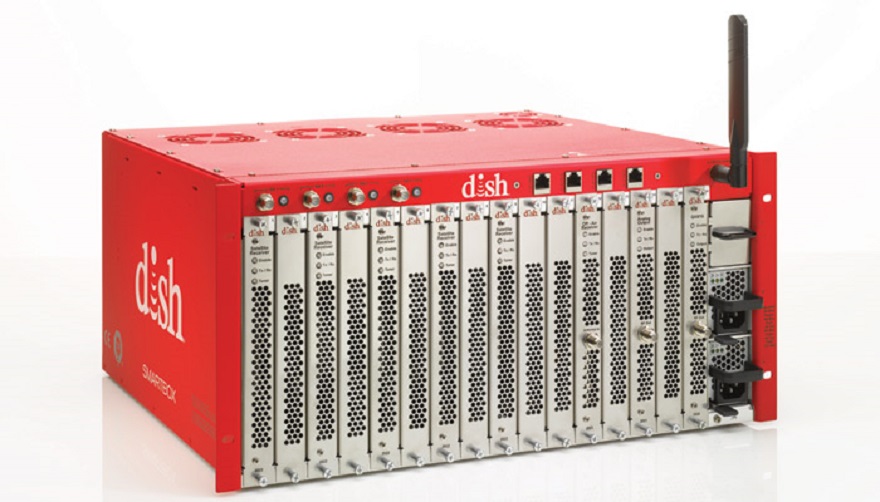 The smartbox is a flexible satellite television platform targeted at hotels and hospitality operations that improves the in-room entertainment experience for guests and reduces the total cost of ownership for operators.
The technology packed inside smartbox is why it's revolutionary. What used to need an entire room is now housed within a box slightly bigger than a microwave - and it's smaller than any other product of its kind, smartbox is also loaded with savings - cost, space and energy - never seen before in the industry.


Scalable
The first-ever solution to deliver video to multiple areas of a hotel from a single platform while having the flexibility to evolve with your business needs.


Monitored and managed
Offers an integrated wireless modem that connects to the private and secure DISH network. The network is continually monitored for real-time updates on the status of each smartbox.


Adaptable
The first consolidated video platform that has the ability to service any property configuration or infrastructure.


Reliable
Developed with backup redundancies to mitigate potential mechanical issues on equipment operating 24/7.


Total cost of ownership
Operates in temperatures up to 122°F; reducing the need for expensive cooled equipment rooms. Smartbox only requires 300 watts of power for a typical 40-channel HD lineup, representing a savings of approximately 90% over existing solutions.


Feature
Capability
Satellite reception
Up to 96 programs
OTA reception
Up to 32 programs
QAM output
16, 48 or 96 QAM channels
Analog output
24,48 or 72 channels
IP output
Up to 5 Gbps
Content protection
Pro:Idiom
Transcoding
MP4/2 to MP2/4
Wireless modem
4G data connection for NMS
Size
5RU
Power
Typical hotel <300 watts
"Wanted to inform you that our cutout testing was accomplished on all four buildings with excellent results. The DISH Smartbox signal was significantly improved over the Comcast quality, so quite pleased here with our decision. I also wanted to mention the work done by Jeremy Strickland to get us to this point, he has been exceptional! Both competent and professional and was familiar with Hospital environments. Definitely on your 'A' Team."

W. Bud McIrvin CBET, CHFM
Providence Regional Medical Center
Everett, WA
Manager Biomedical & Facilities Engineering Services

Smartbox
The highest-density free-to-guest headend in the market
Simplifies the installation by working with existing property wiring.
Produces the same channel lineup on all output interfaces simultaneously
Streamlines the monitoring and management of individual smartbox installations through Network Management System (NMS).