Steve Roberts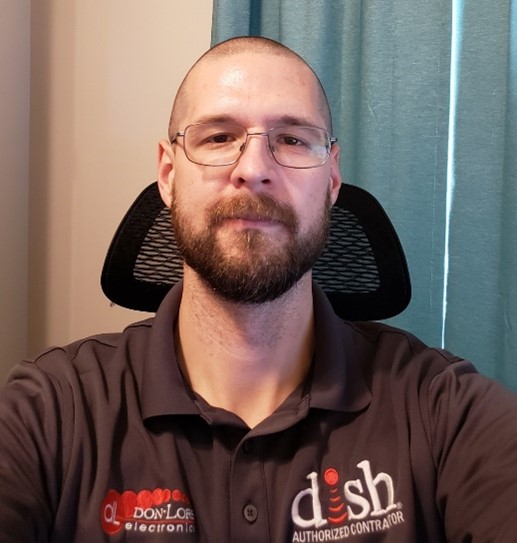 Say Hi to Steve Roberts from our Indiana office!
Family/About Me
Steve is originally from Massachusetts, but moved to Indiana with his mother and 2 younger brothers about 20 years ago. He really enjoys cooking. He likes pizza, reading, and relaxing at home. Corey Taylor is his favorite music artist. One item on his bucket list is to travel overseas.
Motivation
One of Steve's favorite quotes is "Real Change, enduring change, happens one steps at a time." from Ruth Bader Ginsburg The best advice he has ever received is to "work hard and appreciate what you have." When he is having a bad day, he takes a deep breath and works through it.
Work
Steve's first job was a dish washer at a local restaurant. One of the things that he enjoys most about working for Don-Lors is the people. He said that it's great to work with a very interesting group of people from diverse backgrounds and life experiences. When he started working for us, he was looking for something that wasn't just another job.
---
Gerardo Valle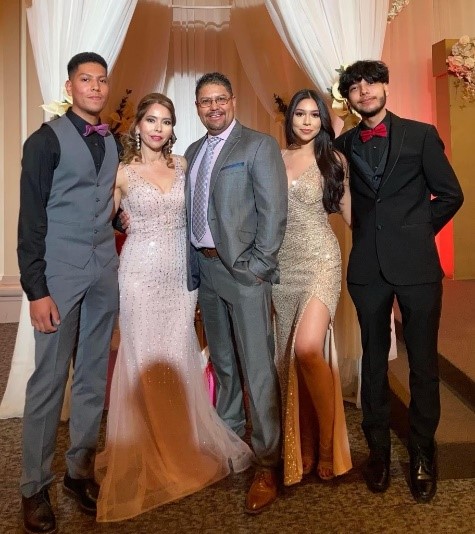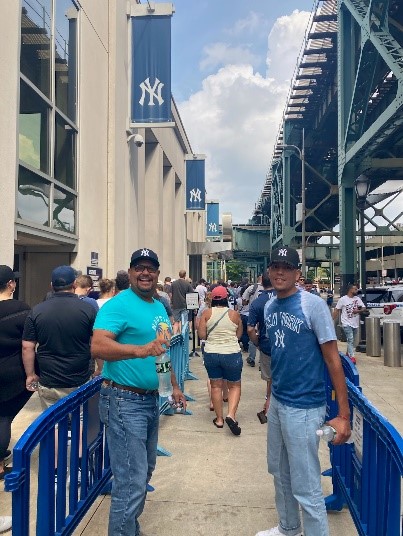 Left: Gerardo, Mom, Dad, Sister Brother & Right: Gerardo & Dad
Say Hi to Gerardo Valle from our Arizona office!
Family/About Me
Gerardo is from the Phoenix, AZ area. His nickname is Gerry. He has a brother, 18, and sister, 22, making him the middle child. His parents have been happily together for 24 years. His first job, at 16, was working at Burger King. He also speaks Spanish! His dream vacation would be to Barcelona, Spain.
Motivation
The best advice Gerardo has ever received was, "Do what makes you happy." He tries to stay positive and look at the good side of things. He also likes the quote from Derek Jeter, "There may be people who have more talent than you, but there's no excuse for anyone to work harder than you do."
Work
Gerardo likes that he has the opportunity to learn new things everyday at Don-Lors. Each day being different with new challenges makes the job exciting. He also enjoys learning new things from customers and overall interacting with many different customers. He chose to work with us so he could gain experience with hands on work, customer interaction, and sales.
Likes/Hobbies
Gerardo enjoys traveling, walks, and spending time with his family. He loves all sports, especially the New York Yankees, and playing baseball. He also loves spinning a yoyo and knows some tricks. He likes the show, House Hunters, the rapper/singer, Drake, and his favorite food is homemade pozole, a Mexican dish.
---
Tom Pomeroy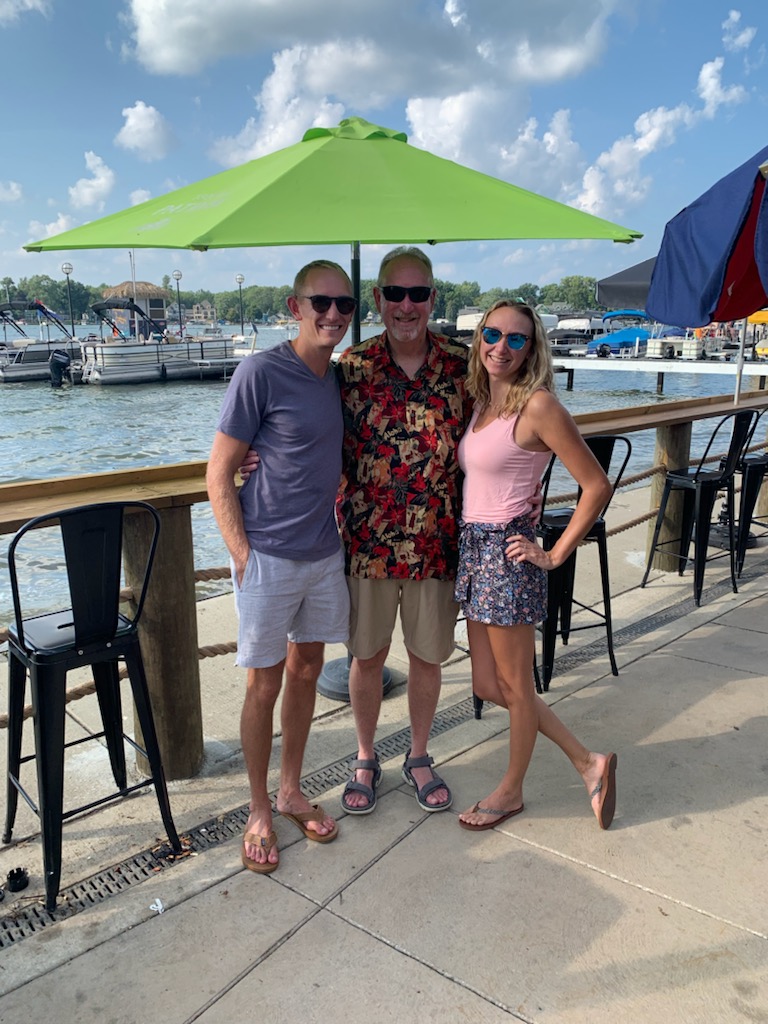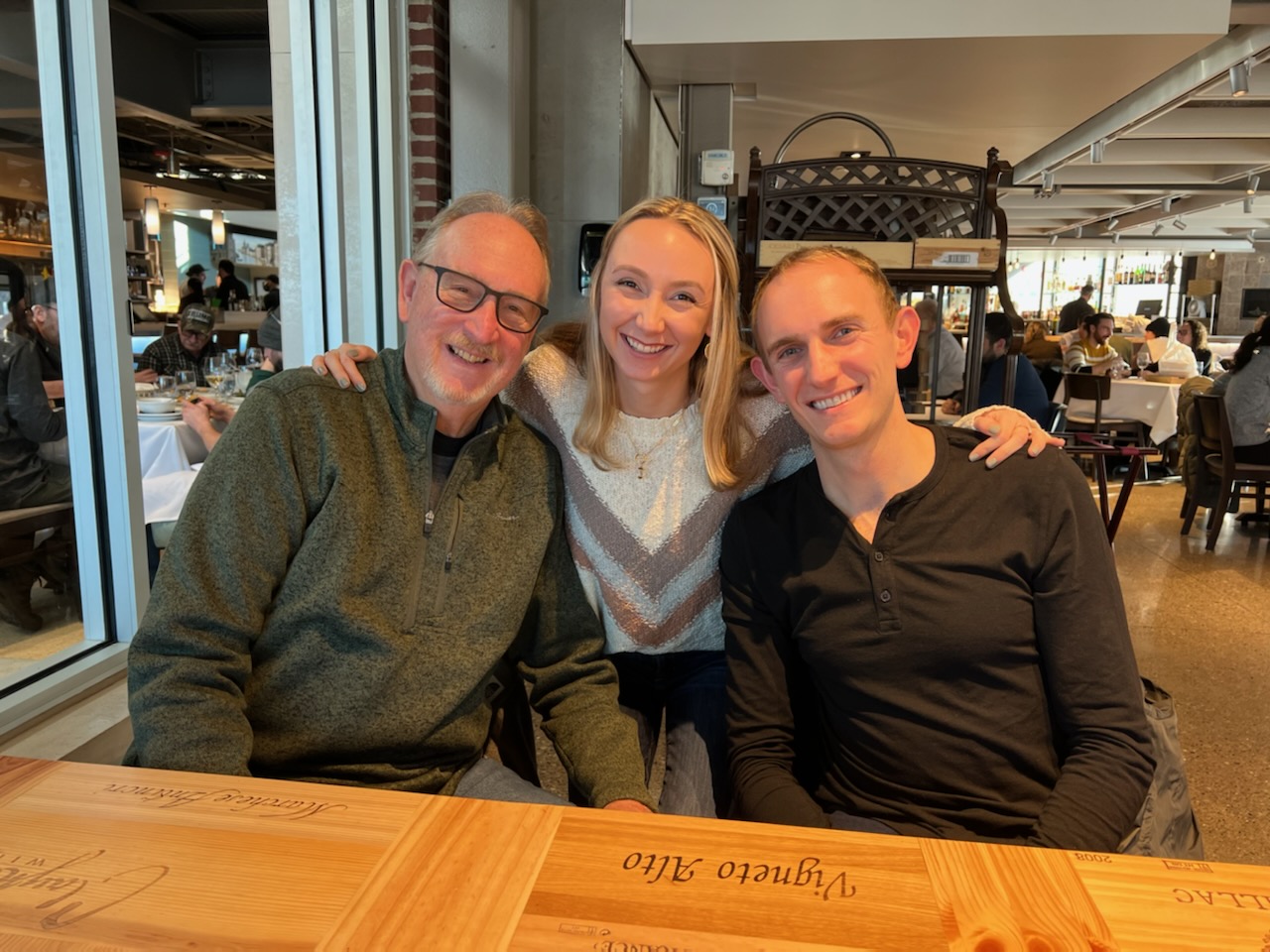 Tom Pomeroy will be retiring Friday, August 26th.13 years ago, Tom came to Don-Lors to help build our business. Since that time, he became an intricate part of our success, especially our PCO and cellular business.
I met Tom while moving into our starter home in Redford. The Pomeroy's lived across the street from us and our families became close friends for the last 30+ years.
After buying DLE Tom was always available to listen to my problems and offer his thoughts or insights to help me with the business. I contribute much of our success at the time to Tom's assistance in closing a huge contract with Technicolor (rebuilding 10,000 VCRs) which gave us the finances to support our expansion of the rest of the company. This would not have happened without Tom's help. Securing that account changed the trajectory of Don-Lors Electronics.
Tom has always been an overachiever and I expect his retirement will bring more of the same. Whether he is making the perfect ribs or working on his garden.
I am proud to call Tom a friend and a mentor and wish him nothing but happiness, prosperity, and most importantly good health!
-Jason
One of my favorite quotes seems applicable: "Life is not measured by the number of breaths we take, but by the moments that take our breath away." -Maya Angelou

We asked Tom some questions as he prepares for retirement!
1) What are you going to miss most about working? The thrill of the hunt in finding new customers, but equally as significant, the splendid woodland walks and view out of my natural setting office at all the assorted wildlife that visited my office windows over the years. This environment gave me the energy to keep focused in my mission!!! Thanks Jason!

2) What is your best memory of working at Don-Lors? Walking up on the stage with the DLE team at DISH Team Summit 2012 to accept the Commercial Retailer of the Year Award in front of over a thousand DISH retailers.

3) What is your proudest accomplishment at Don-Lors? Leveraging the collective resources of the DLE management team, tech manpower and office personnel along with our national DISH retailer support partners to install 585 Goodyear locations in 45 days.
4) What are you most looking forward to in retirement? Getting lost in the day/week without outside interference to pursue what I WANT TO DO, such as reading books by the literary masters or hiking/biking the thousands of trails in Michigan.

5) What hobby do you think you'll pick up with your newly found extra time? Constructing and expanding a Japanese Tea Garden at my tranquil lake house, incorporating all of the Zen elements.

6) What was the first job you had? Working as a line cook at A&W Restaurant starting at $0.85 per hour. Worked my way up to Assistant Manager in 3 months with a big boost in pay to $ 1.45/hour. The Car Hops started to dig me when I made Asst. Manager. New shirt, new hat, early management material was what they saw! (Certainly wasn't my looks)

7) Where did you work the longest? Shortest? Longest was at REI/Korten for 25 years where we started out with 4 people and 3 trucks and grew it to 200 trucks, 250 people and 7 warehouses. Shortest was 1 day at Great Lakes Steel in the Molten Iron Foundry-120 degrees. Left that after 1 day and got a job within 3 days on the Ford Rouge-Engine Plant assembly line making 4 barrel carburetors.

8) What did you want to be when you were young? Race car drive, preferably Grand Prix circuit racing, much prettier women

9) What is your biggest office pet peeve? People who run out the hand towel dispenser without refilling it, you know who you are!

10) Share the best piece of advice you've been given. It was from one of my bosses at Ford which is a paraphrase from a quote by Theodore Roosevelt "It is hard to fail, but it is WORSE to never have tried to succeed"

11) 3 Things on your bucket list? I don't have one, I have a F**ket Lis, it's a list of things that I will never do, like parachuting, visiting China, or meeting the U.S. President
---
Michelle Westberg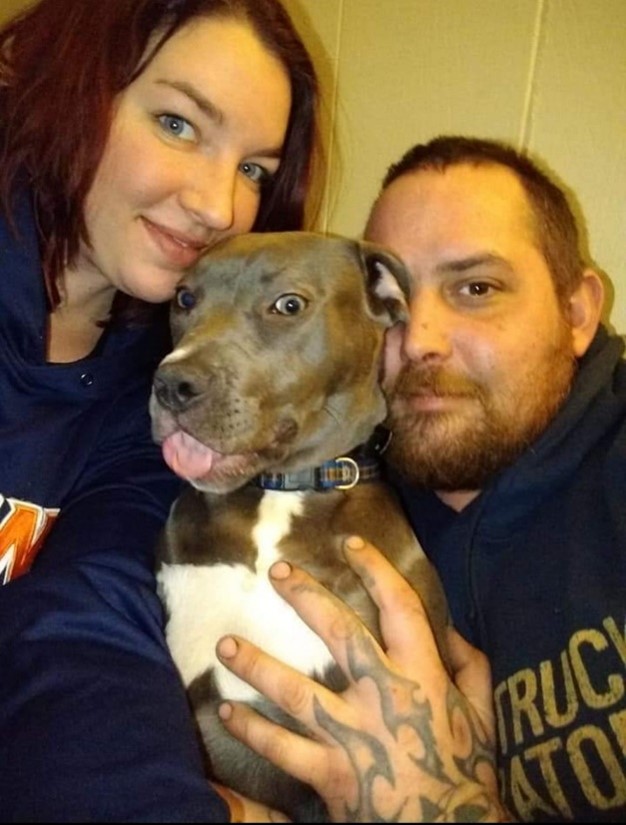 Say Hi to Michelle Westberg from our corporate office in Michigan!
Family/About Me
Michelle (nicknamed Shuggs/Shuggies by her mother) grew up in the metro Detroit area with her 2 older brothers, John & Greg, and her mother, Erika. Her mother is her greatest role model, showing her what a strong, independent woman looks like and is her best friend. She is newly engaged (March 1st) and bought her first house with her fiance, Tommy!
Motivation
Michelle's favorite quote is "Just Keep Swimming" from Finding Nemo, as she finds it is important to look forward, rather than back. If she's having a bad day, she tries to refocus on something positive as well as listening to some upbeat music and talking with someone she loves. The best advice she's ever received was to "let it go." Somethings aren't worth the stress and energy.
Work
Michelle's first job was a hostess at a restaurant. At Don-Lors, Michelle likes being able to help customers in providing a positive experience with each person. She came to work for us through a former Don-Lors. She had already met some of employees here and knew she'd be working with great people!

Likes/Hobbies
Michelle likes to make candles and Halloween decorations. She also enjoys doing jigsaw puzzles. She isn't much into sports, but oddly enough has won her fantasy football league every year (without watching a game!) Her favorite vacation spot is at her family's cabin in Reed City, MI, where she enjoys snowmobiling, 4-wheeling, river tubing, and spending time with her family. She loves the show Big Brother and her favorite singer is Shania Twain. One item on Michelle's bucket list is to swim with the dolphins!